Nadcap & AMS2700 Passivation Plating Services
Passivation is a process through which the surface of base metal is made "passive" or less reactive with its environment and is thereby protected from corrosion. As a metal finishing technology, passivated metal has a light coat of protective material, such as metal oxide, that provides a shell against corrosion.
Natural Passivation
Many metals develop a relatively inert surface layer when exposed to air, a common example of which is the tarnish that forms on the surface of fine silver. Naturally passivated silver, while causing minor cosmetic changes, the tarnish layer itself is very thin and does not affect the integrity of the base metal structure.
The surface layer formed on iron, however, is a much different story. Iron oxidation (rust) is a rough porous coating that can erode significant amounts of the base metal and undermine its structural integrity. Metals like iron and steel (even stainless steel—see below) are the prime candidates for passivation.
Stainless Steel Passivation
Even stainless steels—alloys of common steels and chromium that are designed to prevent corrosion—can develop corrosion. By adding chromium to the alloy, stainless steels produce a thin layer of chromium oxide on the surface of the substrate, and because chromium oxide is inert or "passive," the surface is naturally corrosion resistant.
But some corrosion can still occur; contaminants in the smelting environment, chemicals added to improve the workability characteristics of the substrate, or particles of other metals introduced to the steel during machining processes can prevent the development of a hermetic oxide film layer and thus result in corrosion.
Therefore, to ensure the formation of a proper oxide coating, the surface of stainless-steel substrates can be treated with chemicals to remove contaminants or impurities. This removal and the resulting oxide growth process is called passivation.
In the case of "common" steel, stainless steel passivation is a non-electrolytic process typically using nitric or citric acid which removes free iron from the surface and forms an inert, protective oxide layer that in turn renders the steel more rust-resistance due to lack of iron to react with the atmosphere.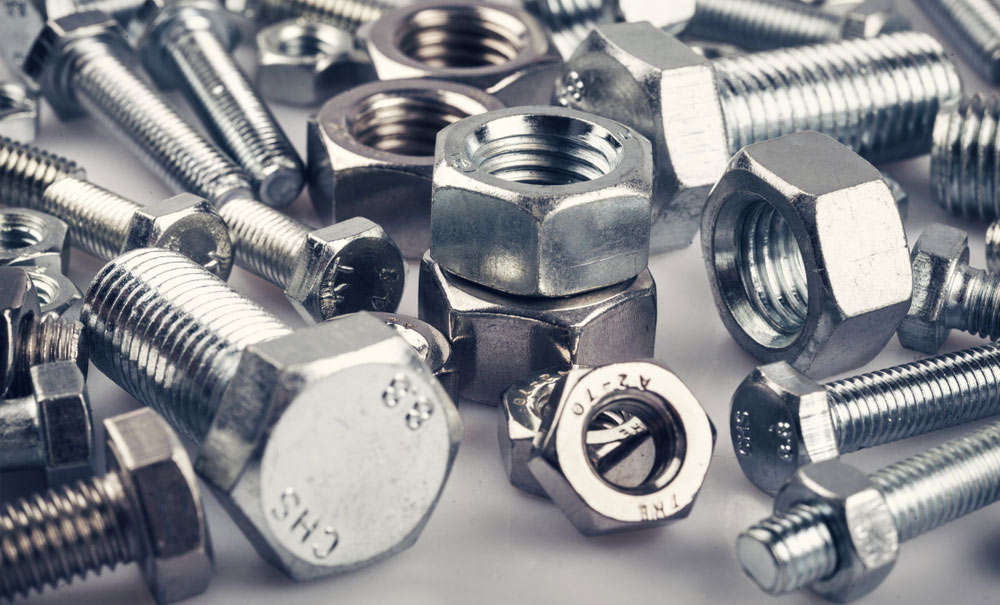 Applications
Our Nadcap and AMS2700 certified passivation plating services are used to improve the performance of metals in almost every industry and in every use case scenario.
Limitations
Passivation can involve the handling of toxic chemicals and must only be undertaken by metal finishing companies with the ability to handle the chemicals correctly and the ability to work with various regulatory agencies to ensure compliance with environmental and workplace safety laws.
Specifications
ASTM A380
ASTM A967 Nitric 2
QQ-P-35
AMS 2700 Nitric VI
Benefits
The benefits derived from passivation vary by substrate, but some of the most common include:
Silicon
Improved performance in microelectronics
Reduced surface recombination in photovoltaics
Aluminum
Improved development of aluminum oxide and with it, improved corrosion resistance
Formation of non-oxide corrosion layers, such as aluminum chromate
Ferrous metals
Conversion of rust to metaphosphate or non-water-soluble manganese/zinc coatings
Stainless steel
See above
Services & Markets Served
Metal Finishing Technologies, LLC is a nationally recognized source of diversified metal finishing and surface preparation as well as a certified FAA repair station servicing the Automotive, Marine, Aerospace, Medical, Commercial and Electrical industries since 1947.
Metal Finishing Technologies prides itself on the high level of quality finishes we produce every day. Because of our Statistical Process Control used to maintain our chemistry and the Total Quality Management programs we have in place we were able to obtain our ISO 9001 as well as AS9100 certification.
Ready to get started?
Contact Our Team of Experts Today!
Environmental Stewards in a Non-Green Industry
MFT's sustainability promise is the cornerstone of our company. We are fully dedicated to our green story through our commitment to sustainable, ethical, and eco-friendly principles. The following principles support our sustainability promise and are deeply rooted in our daily activities and company culture.
MFT further utilizes third party consultants and laboratories to verify results and pursue new technologies and ideas.

Protection
MFT conducts all operations in a way that protects our employees and their families, customers, neighboring communities, and the environment.

Compliance
MFT implements sustainable metal plating solutions and safe and environmentally sound practices that not only comply with or exceed regulatory and legal requirements, but also mitigate environmental, health, and safety risks.

Conservation
MFT embraces our role as environmental stewards while practicing and promoting the conservation of renewable resources while striving to minimize our environmental impact.

Monitoring
MFT constantly monitors the groundwater, surface water, and air at and around its metal plating facility. We are currently participating in a 30-year groundwater monitoring and compliance program and are expected to acquire our Stewardship Permit in 2022.