Plasma Coating Removal
The plasma spray coating process builds up robust coatings and thermal barriers that can be as much as half an inch thick on a substrate. The material to be deposited — also called the "feedstock" — is often a corrosion-resistant alloy such as stainless steel or nickel. When fed into a plasma torch in the form of a powder, liquid, or wire, the material rapidly melts (at temperatures that can reach 10,000 K) and can then be deposited on a substrate in molten form. The plasma jet launches molten droplets onto a surface, where they quickly flatten, cool, and solidify into a deposit.
Plasma thermal spray coatings are useful for coating parts with resilient layers that ward off corrosion, prevent wear-and-tear from abrasions and impacts, or provide a valuable thermal barrier. However, when these protective layers are damaged or compromised over time, there may be a need to remove the plasma coating and restore or refurbish the part. Plasma removal is possible without base metal attack with the right, certified coating removal services.
Excellent results can be achieved through a combination of acid stripping, media blasting, power washing, and other plasma removal techniques. If necessary, a fully stripped part can then be treated with passivation, fresh platings, or renewed coatings of the substrate.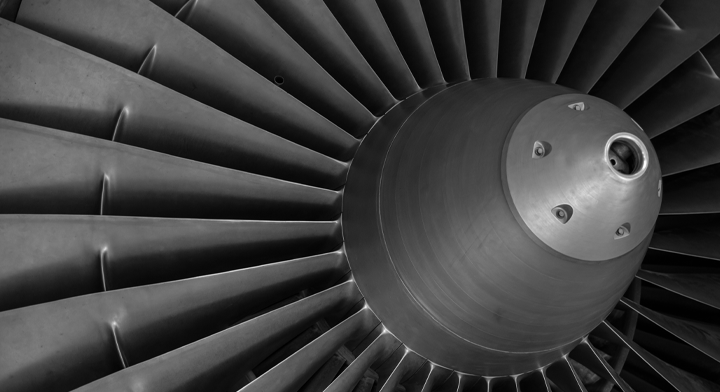 Coating Removal Services
Chemical Stripping: Submerging a plasma coated part in a bath of specialized acidic solutions is another common and effective method for the complete removal of a coating material without damaging the substrate beneath it.
Media Blasting: Blasting essentially means abrading the target surface with a focused stream of fine media so as to break down and strip away the outer material. This technique has two, opposite uses. First, it can be an excellent surface preparation method to optimize a surface for thermal spray coatings. However, it's also a valuable tool for stripping those same plasma coatings.
Power Washing: Forceful application of water jets can clean a surface of contamination, strip certain coating materials, or remove traces of products from the cleaning and stripping process.
Why Choose MFT For Plasma Spray Coating Removal?
Our 72,000 square foot facility in central Connecticut makes Metal Finishing Technologies one of the largest plating, finishing, and coating removal providers in the Northeast. With 9 plating lines, an FAA repair station, and a dedicated coating stripping area, we're equipped to provide all of your metal finishing and MRO coating removal needs with high quality and short turnaround times.
Plasma coating removal is a process that we assign high priority and responsive attention. Not only can you expect efficiency and speed, but competitive pricing and the opportunity to test our capabilities beforehand. We're willing to work on sample parts to showcase the results you can expect from a full plasma removal job. If you are looking for expedited quoting, industry-best TATs, and world-class performance, MFT is here to meet your needs!
Applications
The plasma coating process is effective at protecting the base metal, but only so long as the coating itself remains viable. A thermal spray coating can become damaged over time and exposure to harmful substances or extreme conditions and require removal. Plasma thermal barrier removal services make it possible to safely reverse the spray coating process, expose the base metal without damaging it, restore the substrate to optimum condition, and enable the part to be recoated if needed.
Benefits
Open capacity
Rapid turnaround times (a very high priority process)
More than 20 years of experience in plasma removal work
An efficient, proven process with reliable results
Cutting-edge equipment and continual re-investment in updates
Specifications
MFT has deep familiarity with current OEM equipment: PW/GE/R-R. Our expert team is prepared to work on plasma coating removal in accordance with required OEM specs.
Limitations
Monitoring and control of the stripping, blasting, and cleaning processes is critical and can be challenging. Base metal stress can occur if the thermal spray coating removal process is not carefully controlled by a partner with up-to-date equipment and the proper experience.
Services & Markets Served
Metal Finishing Technologies, LLC is a nationally recognized source for electroless nickel platings as well as a certified FAA repair station servicing the Automotive, Marine, Aerospace, Medical, Commercial and Electrical industries since 1947.
Metal Finishing Technologies prides itself on the high level of quality finishes we produce everyday. Because of our Statistical Process Control used to maintain our chemistry and the Total Quality Management programs we have in place we were able to obtain our ISO 9001 as well as AS9100 certification.
Ready to get started?
Contact Our Team of Experts Today!
Environmental Stewards in a Non-Green Industry
MFT's sustainability promise is the cornerstone of our company. We are fully dedicated to our green story through our commitment to sustainable, ethical, and eco-friendly principles. The following principles support our sustainability promise and are deeply rooted in our daily activities and company culture.
MFT further utilizes third party consultants and laboratories to verify results and pursue new technologies and ideas.

Protection
MFT conducts all operations in a way that protects our employees and their families, customers, neighboring communities, and the environment.

Compliance
MFT implements sustainable metal plating solutions and safe and environmentally sound practices that not only comply with or exceed regulatory and legal requirements, but also mitigate environmental, health, and safety risks.

Conservation
MFT embraces our role as environmental stewards while practicing and promoting the conservation of renewable resources while striving to minimize our environmental impact.

Monitoring
MFT constantly monitors the groundwater, surface water, and air at and around its metal plating facility. We are currently participating in a 30-year groundwater monitoring and compliance program and are expected to acquire our Stewardship Permit in 2022.