Close Tolerance Super Finishing Services
Metal Finishing Technologies has the state-of-the-art capability of achieving the highest industry standard of isotropic metal super finishes, micro-polishing to surface finish Ra values down to 2 µin on the external surfaces of a variety of metal materials. Our equipment is modern and variable, with proven processes in multiple media to meet the highest quality standards. We have the capacity and demonstrated capability for rapid turn-around times for aerospace OEM and medical hardware, as well as being an FAA licensed repair station for MRO parts.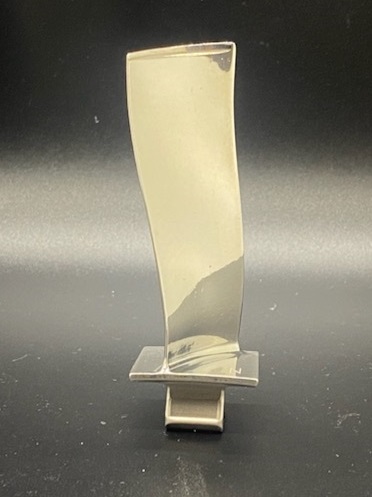 Services & Markets Served
Metal Finishing Technologies, LLC is a nationally recognized source for close tolerance super finishing services as well as a certified FAA repair station servicing the Automotive, Marine, Aerospace, Medical, Commercial and Electrical industries since 1947.
Metal Finishing Technologies prides itself on the high level of quality finishes we produce everyday. Because of our Statistical Process Control used to maintain our chemistry and the Total Quality Management programs we have in place we were able to obtain our ISO 9001 as well as AS9100 certification.
Ready to get started?
Contact Our Team of Experts Today!
Environmental Stewards in a Non-Green Industry
MFT's sustainability promise is the cornerstone of our company. We are fully dedicated to our green story through our commitment to sustainable, ethical, and eco-friendly principles. The following principles support our sustainability promise and are deeply rooted in our daily activities and company culture.
MFT further utilizes third party consultants and laboratories to verify results and pursue new technologies and ideas.

Protection
MFT conducts all operations in a way that protects our employees and their families, customers, neighboring communities, and the environment.

Compliance
MFT implements sustainable metal plating solutions and safe and environmentally sound practices that not only comply with or exceed regulatory and legal requirements, but also mitigate environmental, health, and safety risks.

Conservation
MFT embraces our role as environmental stewards while practicing and promoting the conservation of renewable resources while striving to minimize our environmental impact.

Monitoring
MFT constantly monitors the groundwater, surface water, and air at and around its metal plating facility. We are currently participating in a 30-year groundwater monitoring and compliance program and are expected to acquire our Stewardship Permit in 2022.